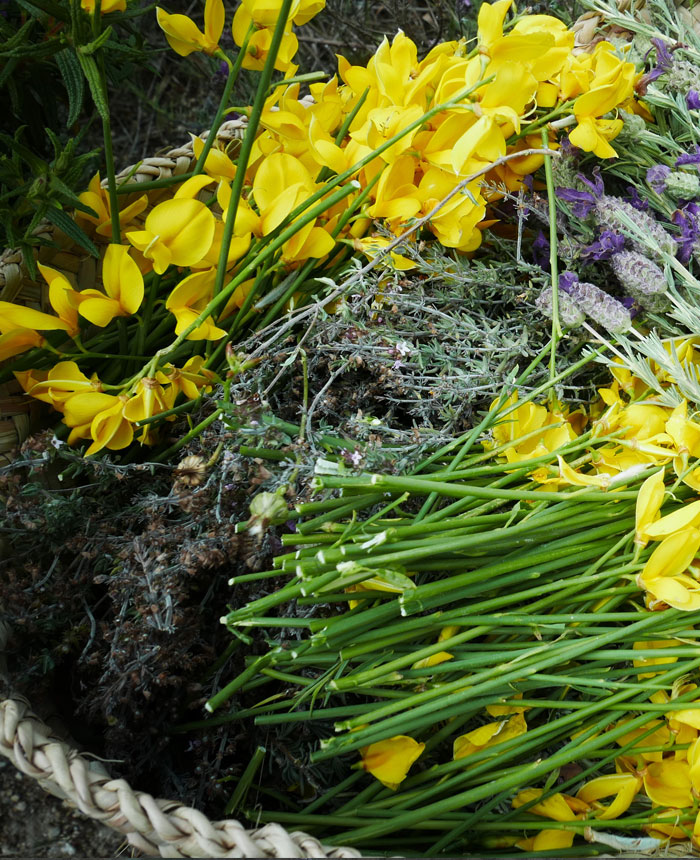 LANDSCAPE PLUNGE
Off Road Experience
05/05/2018
90,00€
A pleasant olfactory and taste-enlivening aperitif of the experience of being a landscape. The lightest and most accessible way to cross the landscape and let the landscape cross through to you.
Out of stock
-HARVESTING WALK
-MEGALITHIC SITES
-PLANT DISTILLATION
-NATURAL WINE TASTING
-ELABORATION OF AN OLFACTORY CAPTURE
Where:
Finca Can Torras ( Celler La Gutina), Vilartulí (Sant
Climent de Sescebes)
Duration:
4h
Meeting point:
We meet directly at the route's starting
point, in the manor house of Can Torras (Celler la Gutina).
When we start:
At 10 am, distribution of material and brief
explanation. At 10.30 am we get on our way.
What you need:
Curiosity and a good attitude, along with a sun hat, sunscreen and comfortable footwear. The rest is on us: a basket and pruning shears, gloves, fresh water, and other delights. Oh, and an important recommendation: don't come wearing perfume or cologne. This may seem obvious, but it is worth reminding you. Keep in mind that some shampoos, conditioners and deodorants that have been synthetically scented are so 'effective' that the cloud of falsely-derived pleasant scent surrounding you will not let you and the others truly enjoy the experience.
Download detailed information (PDF)