Next May 20 (Saturday), and on the occasion of "world bee day", we propose a day of total immersion in nature where you can discover two fascinating worlds closely linked to Bravanariz through its BEE BRAVE project: aromas of our landscapes and bees.
An unforgettable day to welcome spring in style in one of the most beautiful and unknown corners of the Alt Empordà and learn from the true masters of natural perfumery: bees.
PROGRAMA
OLFACTORY CAPTURE / Capturing the aroma of the landscape
In the morning, guided by Ernesto Collado (CEO&Founder of Bravanariz) you will participate in the creative process that makes our brand totally exceptional. With it, you will identify and collect the plants that give the landscape its aromatic personality and you will learn about the secrets of a nature that never ceases to fascinate us. Back at our base camp, you will distill and practice some of the ancestral perfumery techniques that we use in the elaboration of our fragrances and you will elaborate the Olfactory Capture of your walk.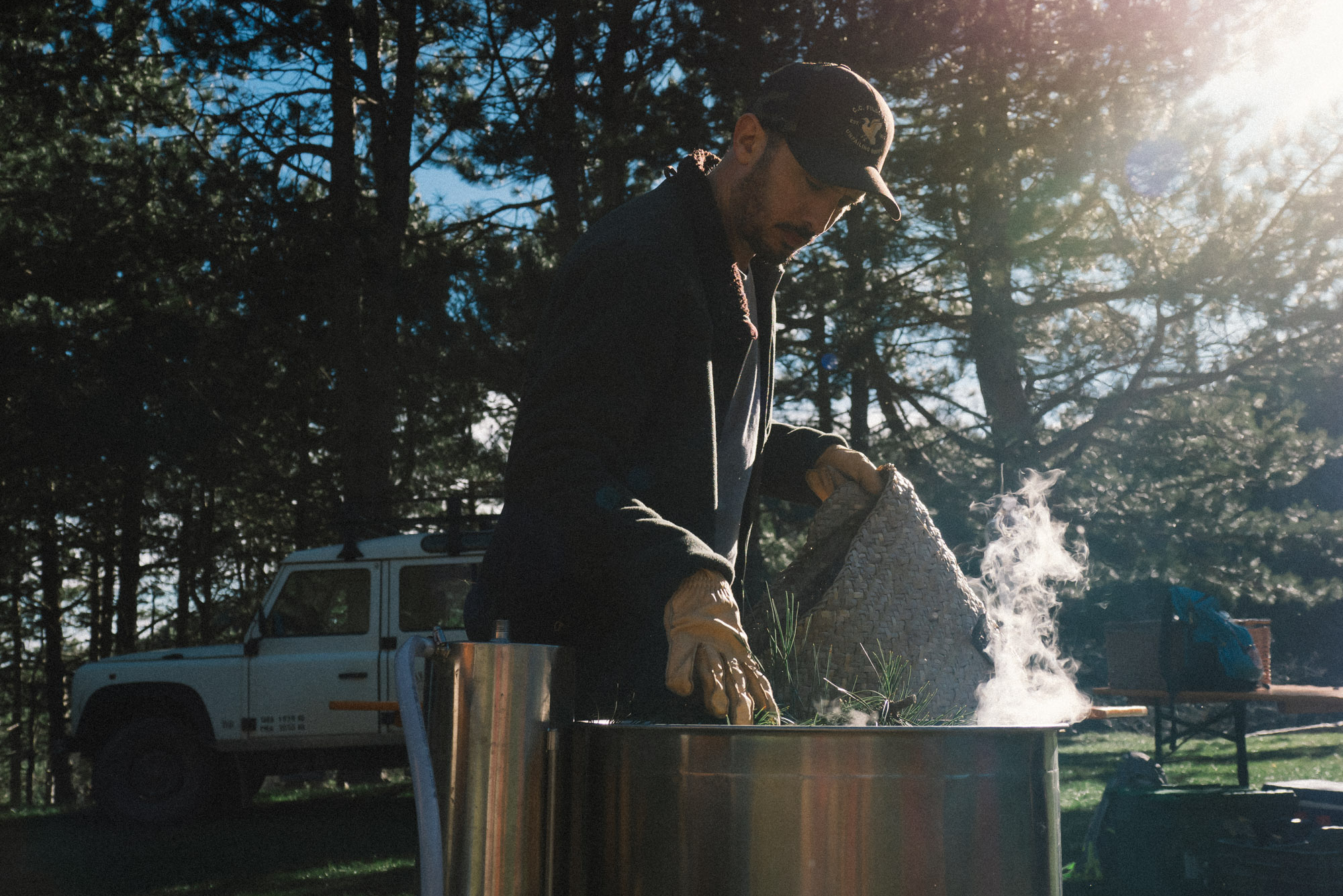 LUNCH AMONG OAKS
In an absolutely idyllic setting, surrounded by nature, we will taste natural wines from the area and eat a delicious "mar i muntanya" made with local products.
BEEKEEPER FOR A DAY / Visiting our hives
From the hand of Marc Arumí (Abellaires Empordanesos), responsible for the bees of the BEE BRAVE project, you will enter the bowels of this fascinating social organization that is a hive of honey bees. Dressed in your beekeeper costumes, you will accompany Marc in his daily tasks and help him take care of these little environmental heroes, who have taught us so much about the art of combining the aromas of our flowers.
AFTERNOON SNAK
To say goodbye and close a beautiful day, we will do a honey tasting and have a snack with typical pastries from the area.
You will leave happier, wiser and with the perfume of your experience in a bottle.
LIMITED PLACES (15 pax. max.)
150€ x person
For reservations, click here